R180 Robotic Total Station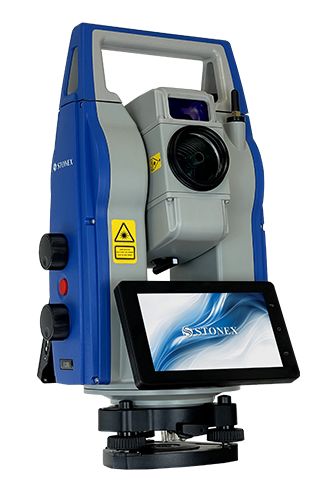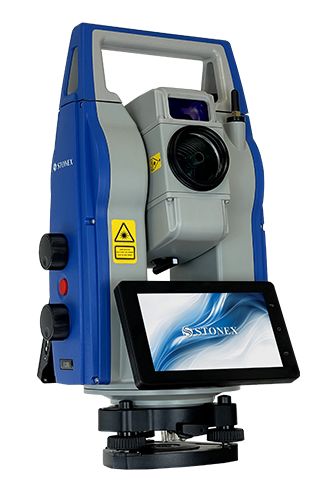 Product Overview
---
High precision Robotic Total Station
The R180 is a highly accurate and fast Android robotic station. It features a rotation speed of 180°/sec and an EDM accuracy of 1 mm + 1 ppm, with a range of up to 1000 m without a prism. The R180 is available in two versions, 0.5″ and 1″ second. For both models, the quietness and smoothness in prism searches and rotations are among the most observed and appreciated features.
Equipped with the Android operating system, the R180 has Cube-a as onboard software. This enables users to navigate online and interact with the touch screen in an easy and familiar way.
The Cube-a onboard software includes all the classic functions of the program, as well as the integration of jobs done with GNSS and surveys done with the total station. This allows operators to achieve complex and professional work in a short time and with high accuracy. Additionally, the R180 has a camera and a light guide to further facilitate field work.
TDRIVE MOTOR, FAST AND SILENT
The R180 Robotic total station boasts a rotation speed of 180°/sec, making it one of the fastest in its product category. Not only is it speedy, but it is also impressively quiet, with noise levels among the lowest in its class. Additionally, the Tdrive technology, with a very high speed motor, allows for high-speed pursuit, even with a prism installed on moving vehicles. Not using gear technology ensures frictionless movement, greater durability, and less maintenance.
HIGH ACCURACY AND PROFESSIONAL RESULTS
This instrument is top-of-the-line. Its detailed engineering allows for exceptional performance, achieving an accuracy of 1 mm + 1 ppm with a prism, at a measurement speed of significantly less than one second.
LONG DISTANCE REFLECTORLESS
R180 guarantees high accuracy long range measurements: up to 1000 m in reflectorless mode and up to 6000 m using a single prism, with millimeter accuracy.
BUILT-IN CAMERA
The R180 is further enhanced by the addition of a built-in camera, which can be utilized thanks to the presence of two 6-inch screens. This camera allows you to view the points operator have surveyed on the large screens, or to use the image to help with collimation.
ANDROID AND CUBE-A ON BOARD
R180 is equipped with an Android operating system and has Cube-a installed on board. The 6-inch touch screens allow you to have complete control of the station.
Download Brochure