R80 Motorized Total Station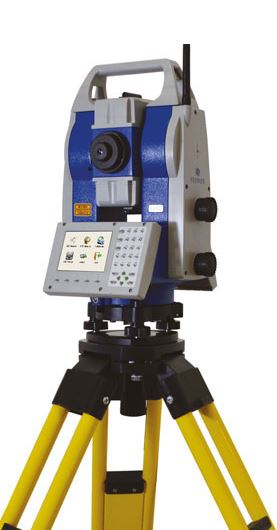 Product Overview
---
Motorized Total Station for high-precision works
Stonex R80 is a Motorized Total Station for classic jobs for survey and stakeout and perfect for high precision surveying areas, such as rail traffic monitoring, control of structures, bridges, dams and landslide areas.
R80 adopts up to date automatic prism recognition and positioning technology and has a high accuracy of 0.5″-1″.
R80 has a distance measurement accuracy of 1 mm + 1 ppm (Prism) and a 1.000 m long range reflectorless distance measurement.
This motorized Total Station run Windows CE 7.0 operating system and each user can choose the software that best suits own needs. It supports also SDK and external control protocol for software developing.
HIGH PRECISION SURVEYING
Angle measurement accuracy 0.5″-1″.
Distance measurement accuracy 1 mm + 1 ppm (Prism)
LONG DISTANCE REFLECTORLESS
By using digital phase laser ranging technology, R80 guarantees high accuracy long range measurements: up to 1.000 m in reflectorless mode and up to 5.000 m using a single prism, with millimeter accuracy.
BLUETOOTH LONG RANGE
Use R80 built in Bluetooth for data transfer or to control the TS remotely.
Download Brochure