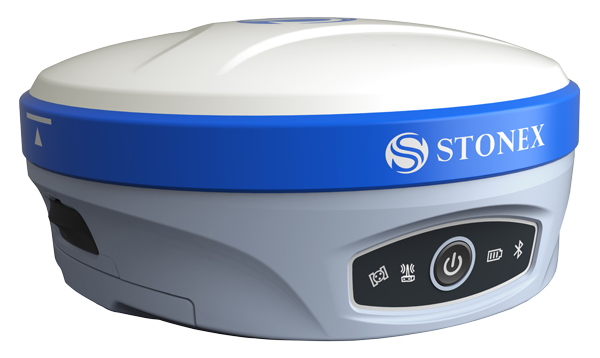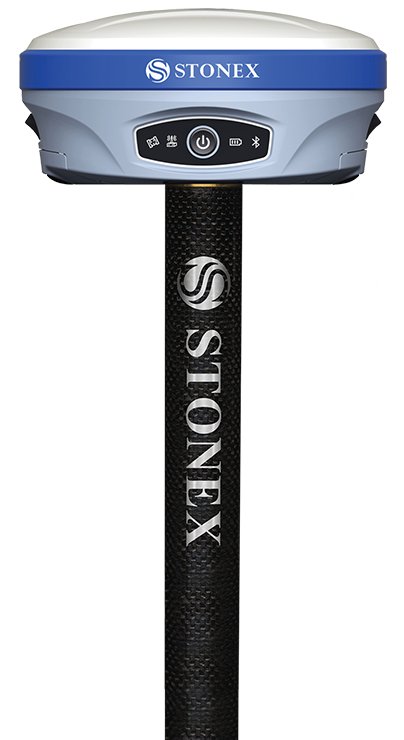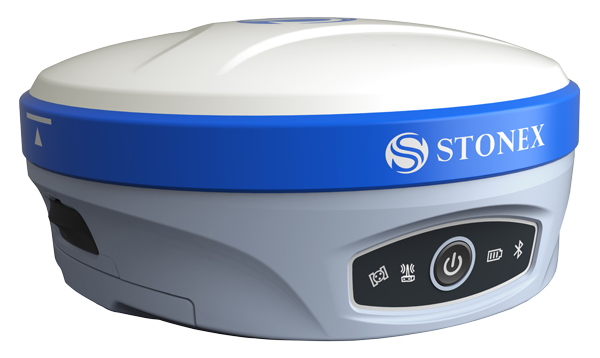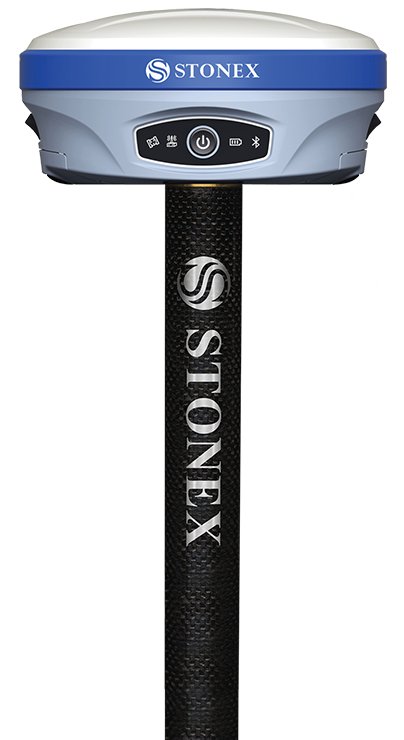 Product Overview
---
Stonex S900A is equipped with an high performance GNSS board 800 channels and capable of supporting multiple satellite constellations: GPS, GLONASS, BEIDOU, GALILEO, QZSS and IRNSS, including L-Band correction.
Through the 4G GSM modem a fast internet connection is guaranteed for the reception of correction data and the management of the maps in the background. In the amazingly compact structure the Bluetooth and Wi-Fi modules allow always reliable data flow to the controller, and the integrated TX/RX UHF radio with selectable frequencies, make S900A the perfect system for a GNSS Base + Rover.
Stonex S900A integrates E-Bubble sensor that allows the measurement of difficult points with the pole not levelled. It is possible to measure points with an inclination of the pole up to 30° even in harsh environments and in the presence of magnetic fields.
S900A is also equipped with the optional IMU technology. Fast initialization, up to 60° inclination.
What are the performances of the S900A with IMU?
• Fast initialization
• Up to 60° inclination
• 2 cm accuracy 30°
• 5 cm accuracy 60°
• Fast and precise survey
• No problem of electromagnetic disturbances
MULTI CONSTELLATION
Stonex S900A with its 800 channels, provides an excellent on board real time navigation solution with high accuracy. All GNSS signals (GPS, GLONASS, BEIDOU, GALILEO, QZSS and IRNSS) are included, no additional cost.
4G MODEM
S900A has an internal 4G modem that operates with all world signals, a fast internet connection is guaranteed.
ELECTRONIC BUBBLE + IMU
S900A thanks to the E-Bubble can display directly on the software if the pole is vertical and the point will be recorded automatically when the pole is levelled. The IMU technology is also available as optional, only a fast initialization is requested.
TWO INTELLIGENT BATTERIES
The dual slot for two Smart hot swappable batteries gives you up to 12 hours of battery life. The power level can be checked and seen on the controller or directly on a led bar on the battery.
DOUBLE FREQUENCY RADIO
S900A has integrated UHF double frequency radio, 410-470MHz and 902.4-928MHz. The needs of each country are supported.
Download Brochure