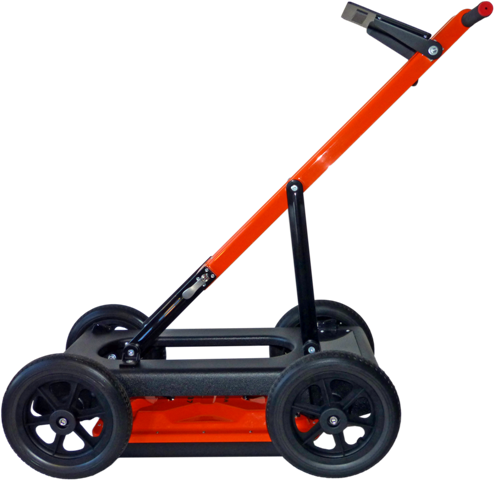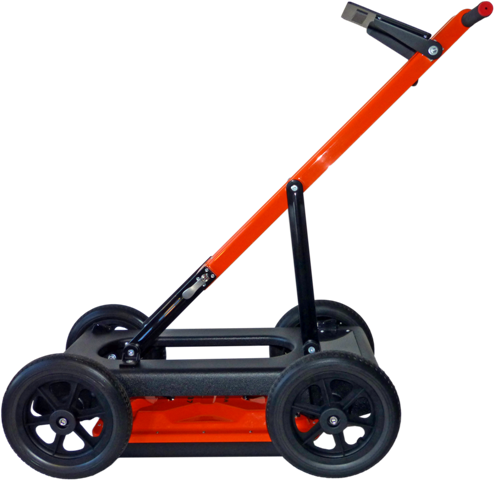 Product Overview
---
The VIY5-600 Ground Penetrating Radar (GPR) can be used for location and analysis of underground objects using electromagnetic pulse radiation, up to 3,5 meters depth.
The VIY5-600 GPR is suitable for searching of both metallic and dielectric objects (utilities, voids, fondation constructions, etc.).
Basic applications:
• Utilities;
• Examination of engineering construction (building walls and fondations, etc);
• Search for reinforcement rods in building constructions;
• Search for hidden and immured objects.
Features:
• Real time signal pre-processing (Online filtering)
• Auto-calibrated online filters
• Wide range of post processing tools
• Increased dynamic range due to digital traces-stacking
• Innovative Telbin technology to get high signal-to-noise ratio
• Connection to laptop: Wi-Fi or USB
• Direct connection of Measuring wheel and GPS to antenna
• No additional Control Unit. Any Windows-based laptop can be used for working
• Antenna mounting: on Handcart Cart-46 or antenna+odometer
• New handcart design: fast and easy system deployment
• Handcart laptop shelf angle: any convenient
• Antenna case: IP65 compliant
• New IP67 Swiss-made connectors
• Sealed Lead Acid Battery
• Low power consumption: > 8 hours of working on a single charge
Specifications:
• Antenna frequencies: 600MHz
• Analogue-to-Digital Converter range: 18 bit
• Dynamic range: not less than 135 dB
• Data acquisition rate: up to 80 traces per second
• Survey window: 34, 51, 68, 85 nsec
• Maximum number of samples per trace: 1 000
• Trace stacking number: up to 300
• Depth of sounding: up to 3.5 m (determined by soil properties)
• Spatial resolution: • Trigger mode: single, internal, external
• File size of a single profile: up to 1 000 000 traces
• Interface: USB2 or Wi-Fi
• Built-in inclinometer
• Dimensions (L x W x H): 290x200x100 mm
• Weight: 14.5 kg (with Cart)
• Operating temperature range: -20°C to 40°C
• Environmental rating: IP65
• Continuous operation time: not less than 8 hours
Download Brochure