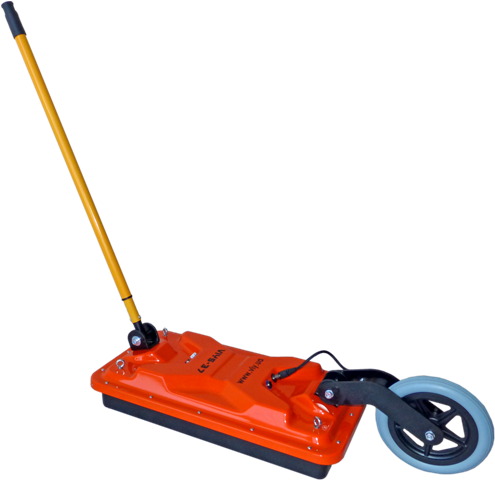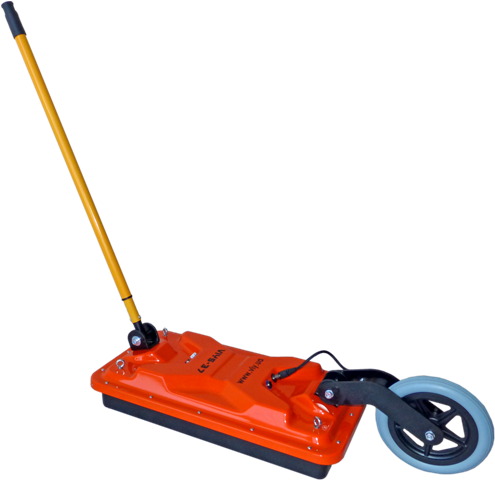 Product Overview
---
VIY5-37 Ground Penetrating Radar (GPR) has Dual Frequency antenna with central frequencies of 300 MHz and 700 MHz
This GPR combines the best features from both antennas: big depth penetrating and high resolution.
VIY5-37 GPR allows a user to reach depth of up to 8 meters in certain conditions.
User can receive two GPR profiles at the same time from both antennas. You can process any or both of profiles in the same way or differently.
Basic applications:
• Civil engineering
• Archaeology
• Forensics
• Damage prevention
Features:
• Real time signal pre-processing (Online filtering)
• Automatic-Calibrated online filters
• Wide range of post processing filters
• Increased dynamic range due to digital traces-stacking
• High signal-to-noise ration due to innovative Telbin technology
• Automatic recognition of connected antenna
• Antenna to laptop connection through USB
• All GPR components (antennas system, electronic boards, etc.) are assembled in a single case
• No additional Control Unit. Any Windows-based computer (laptop) can be used to work with VIY3 GPR
• Direct connecting of Measuring wheel and GPS to antenna unit
• Antenna unit can be either mounted on the Handcart Cart-46 or pulled/towed with transportation pole
• VO-22. Bidirectional odometer
• New Cart-46 – foldable GPR handcart with bi-directional odometer
• Low power consumption: not less than 8 hours of working session before next charging
• Sealed lead acid batteries permitted for air-carrying
• Non- inflatable solid wheels of the Handcart
• Durable antenna body made of fiberglass plastic
• Replaceable bottom protector to use antenna without the Handcart
• Each antenna set is ready to use without purchasing any additional accessories
Specification:
• Antenna frequencies: 300MHz, 700MHz
• Analogue-to-Digital Converter range: 18 bit
• Dynamic range: not less than 135 dB
• Data acquisition rate: up to 120 traces per second
• Survey window: 16…40 nsec / 66…166 nsec
• Maximum number of samples per trace: 1 000
• Trace stacking number: up to 300
• Depth of sounding: up to 8.0 m (determined by soil properties)
• Spatial resolution: • Trigger mode: single, internal, external
• File size of a single profile: up to 1 000 000 traces
• Interface: USB2
• Build-in inclinometer
• Dimensions (L x W x H): 940x520x350 mm
• Weight: 20.5 kg (with Cart)
• Operating temperature range: -20°C to 40°C
• Environmental rating: IP65
• Continuous operation time: not less than 8 hours
Download Brochure